Mobilux Ep 0 Grease Equivalent: Unlocking the Power of Lubrication
Mobilux Ep 0 Grease Equivalents are Shell Gadus S2 V220 0 Grease, Castrol Pyroplex Blue Grease, and Chevron Ulti-Plex Synthetic…
Mobilux Ep 0 Grease Equivalents are Shell Gadus S2 V220 0 Grease, Castrol Pyroplex Blue Grease, and Chevron Ulti-Plex Synthetic Grease EP 0. Mobilux ep 0 grease has other various equivalents are Agco Gear Box EP-O Grease and S & H EP-0 Disc Mower Grease. These are designed for heavy load protection in medium-speed gear boxes.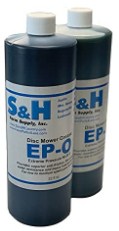 It provides excellent protection against wear, rust, and corrosion, ensuring the smooth operation of equipment and machinery like Compressors, U-joints, Fans, Water Pumps, Centrifugal Pumps, Track Rollers, and Chassis Parts. These equivalents are formulated to have similar properties and performance characteristics, making them suitable for use as a replacement for Mobilux ep 0 grease.
What is Ep 0 grease?
EP 0 grease, also known as Extreme Pressure 0 grease, is a type of lubricating grease that is specifically formulated to provide exceptional protection under high-pressure and heavy-load conditions. The "0" in EP 0 grease indicates its consistency grade, which falls within the International Classification System for lubricating greases. EP 0 greases are relatively soft and have a semi-fluid to soft consistency.
What is Mobilux EP 0?
Mobilux EP 0 is a specific type of extreme pressure (EP) grease produced by ExxonMobil, a multinational oil and gas corporation. This grease is formulated to provide excellent lubrication and protection under heavy load, high-pressure, and extreme temperature conditions.
The "EP 0" designation indicates the consistency grade of the grease, with "0" indicating a semi-fluid to soft consistency according to the National Lubricating Grease Institute (NLGI) scale.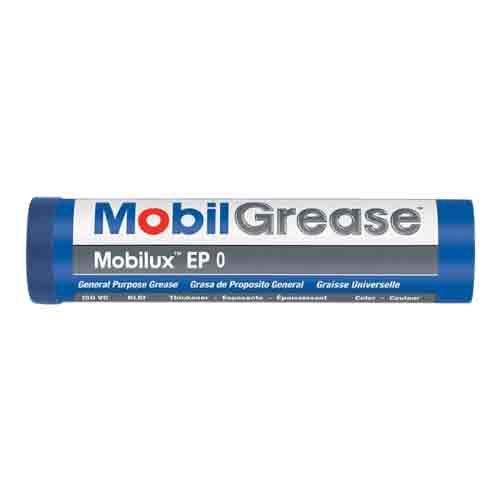 Why use EP grease?
Some common characteristics and features of EP 0 grease that makes every professional use this grease.
Extreme Pressure Protection: EP 0 grease is formulated with extreme pressure additives, such as sulfur-phosphorus compounds or other proprietary additives, that form a protective film on metal surfaces. This film prevents welding and galling of metal parts under high pressure, reducing wear and extending equipment life.
High Load-Carrying Capacity: EP 0 grease has a high load-carrying capability, making it suitable for applications involving heavy loads and shock loads. It helps distribute the load across the contact surfaces, preventing premature wear and failure.
Water Resistance: Many EP 0 greases have good water resistance properties, ensuring effective lubrication even in the presence of moisture or water exposure.
Temperature Stability: EP 0 greases are designed to perform well across a range of temperatures. They can handle both high and low temperature conditions without losing their lubricating properties.
Versatility: EP 0 grease finds application in various industries, including automotive, construction, industrial machinery, agriculture, and mining. It is used in equipment such as bearings, gears, bushings, and chassis components.
How do you know if greases are compatible?
Determining grease compatibility is crucial for maintaining machinery efficiency.
Check compatibility charts: Consult manufacturer-provided compatibility charts to match grease types.
Base oil and thickener: Ensure the base oil and thickener types are compatible between greases.
Mixing trials: Conduct small-scale mixing trials to observe any adverse reactions.
Color and texture: Differences in color or texture can indicate incompatibility.
Performance tests: Monitor equipment performance for signs of overheating, wear, or reduced lubrication efficiency.
Consult experts: Seek advice from lubrication specialists or manufacturers for complex cases.
Keep records: Maintain detailed records of old grease types used for future reference and analysis.
Reevaluate periodically: Reassess compatibility as conditions and lubricants change.
Why might you need Mobilux Ep 0 Grease Equivalent?
There are several reasons why you might need an equivalent to Mobilux EP 0 Grease:
Product Availability: Mobilux EP 0 Grease might not be readily available in certain regions or markets. If you're unable to source Mobilux EP 0 Grease, finding an equivalent alternative becomes necessary to ensure uninterrupted maintenance and operation of your equipment.
Compatibility Concerns: Some equipment manufacturers recommend specific types of grease to ensure compatibility with their materials and components. If Mobilux EP 0 Grease isn't compatible with the materials used in your machinery, you'll need to find an equivalent grease that provides the necessary lubrication without causing damage or performance issues.
Cost-Effectiveness: In some cases, Mobilux EP 0 Grease might be cost-prohibitive due to factors such as brand reputation or production costs. Switching to an equivalent grease that offers similar performance can help reduce maintenance costs without sacrificing quality.
Specialized Applications: Certain industries or applications require unique lubrication properties. If Mobilux EP 0 Grease doesn't meet the specific requirements of your machinery or operational conditions, seeking an equivalent grease tailored to your specialized needs is essential.
Operational Flexibility: If you're managing a diverse range of equipment with varying lubrication needs, finding equivalent alternatives for Mobilux EP 0 Grease can provide operational flexibility while maintaining consistent lubrication standards.
Performance Improvements: In some cases, equivalent greases might offer performance improvements over Mobilux EP 0 Grease in terms of temperature stability, longevity, or specific protection properties. Switching to an equivalent with enhanced capabilities could lead to better equipment performance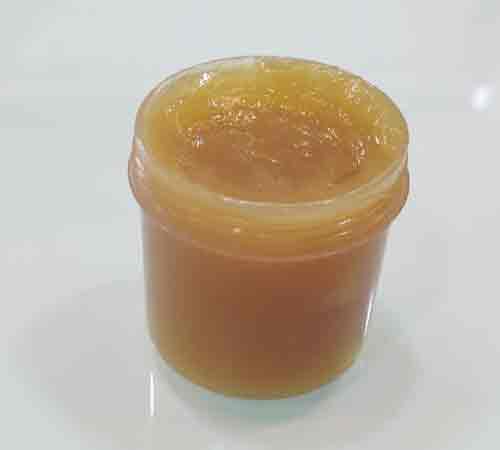 Guidelines for Selecting the Right Alternative of Mobilux EP 0 Grease
Assess Machinery Requirements: Begin by thoroughly understanding the specific demands of your equipment. Evaluate load conditions, temperature ranges, and any environmental challenges that could impact lubrication effectiveness. This assessment forms the foundation for identifying a suitable alternative.
Analyze Compatibility: Compatibility is crucial to prevent adverse reactions between the alternative grease and your equipment's components. Verify that the alternative is safe for use with seals, gaskets, and other materials to avoid potential damage.
Evaluate Performance Characteristics: Compare the performance characteristics of the alternative grease against those of Mobilux EP 0 Grease. Pay attention to load-carrying capacity, resistance to water and extreme conditions, as well as any additional features that align with your equipment's needs.
Conduct Small-Scale Testing: Prior to full-scale implementation, conduct compatibility and performance tests in controlled settings. These tests provide insights into how well the alternative grease performs in your equipment's unique environment.
Assess Industry Standards: Ensure that the chosen alternative complies with industry-specific standards and regulations. This helps guarantee that the grease meets the necessary benchmarks for quality and safety.
Evaluate Cost-Effectiveness: While considering the cost of the alternative grease, weigh it against the potential benefits it brings. Calculate the long-term savings resulting from improved equipment performance and reduced maintenance.
Introduction To Lubrication And Its Importance
The Role Of Lubrication In Machinery Performance
Here are some key points to understand the importance of lubrication:
Reduces friction: Lubricants create a thin protective film between moving parts, reducing friction and minimizing wear and tear.
Prevents corrosion: Lubricants act as a barrier, preventing metal surfaces from oxidizing and corroding over time.
Enhances efficiency: Proper lubrication allows machinery to operate at peak performance, reducing energy consumption and optimizing efficiency.
Dissipates heat: Lubricants help dissipate heat generated by moving parts, preventing overheating and potential damage.
Seals and protects: Lubricants form a protective seal, preventing contaminants from entering the machinery and providing additional protection against external factors.
Understanding The Various Types Of Lubricants
Not all lubricants are created equal. Different types of machinery require specific lubricants to ensure optimal performance and protection. Here are some commonly used lubricant types:
Mobilux Ep 0 Grease Equivalent: Exploring The Benefits
An Overview Of Mobilux Ep 0 Grease:
Mobilux ep 0 grease is a high-performance industrial grease designed to provide exceptional protection against wear, rust, and corrosion.
This grease is formulated with a lithium-based thickener, which offers excellent mechanical stability and water resistance.
It has a smooth consistency and a slightly tacky texture, making it easy to apply and ensuring it adheres well to surfaces.
Mobilux ep 0 grease is suitable for a wide range of applications, including heavy-duty equipment, automotive bearings, and general machinery.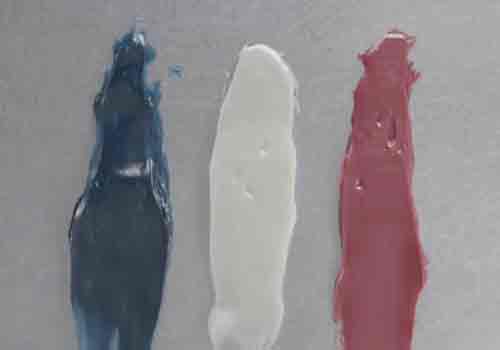 Advantages Of Using Mobilux Ep 0 Grease Over Other Lubricants:
Extended equipment life: The superior protection offered by mobilux ep 0 grease helps prolong the life of machinery and components, reducing maintenance costs and downtime.
Enhanced reliability: By reducing friction and minimizing wear, this grease helps ensure smooth and reliable operation of equipment, resulting in increased productivity and efficiency.
Versatility: Mobilux ep 0 grease can be used across various industries and applications, providing a versatile solution for lubrication needs.
Cost-effective: With its long-lasting performance, the use of mobilux ep 0 grease can lead to cost savings in terms of reduced maintenance and replacement expenses.
Environmental friendliness: This grease is designed to be environmentally friendly, with low toxicity and minimal impact on the environment.
Finding The Ideal Mobilux Ep 0 Grease Equivalent
In this section, we will explore the key factors to consider when selecting a mobilux ep 0 grease equivalent, compare different alternatives, and discuss the testing and evaluation process.
Factors To Consider When Selecting A Mobilux Ep 0 Grease Equivalent:
Temperature range: It is crucial to determine the operational temperature range of the application to select a compatible grease equivalent. Different greases have varying temperature capabilities, and choosing one that can withstand the intended temperature conditions is essential for optimal performance and longevity.
Load-bearing capacity: The grease equivalent should be able to handle the specific load requirements of the application. Factors such as bearing size, rotational speed, and operating conditions must be taken into account to ensure that the grease can provide adequate lubrication and protection under the given load.
Application type: Consider the nature of the application where the grease equivalent will be used. Is it a high-speed machine, heavy-duty equipment, or a specialized industrial application? Each application has its unique demands, and selecting a compatible grease that meets these requirements is vital for optimal functioning.
Compatibility with materials: Check the compatibility of the grease equivalent with the materials it will come into contact with. Different greases may have different chemical compositions that can react with certain materials. Ensuring compatibility will prevent any potential damage or performance issues caused by chemical reactions.
Environmental factors: Evaluate the environmental conditions in which the grease will be exposed. Factors like water exposure, dust, dirt, or extreme weather conditions can affect the performance of the grease equivalent. Choosing a grease with the appropriate resistance to these environmental factors is essential for durability and effectiveness.
Comparison Of Different Mobilux Ep 0 Grease Alternatives:
Lithium-based grease: Provides good mechanical stability and resistance to oxidation. Suitable for general-purpose applications with moderate temperature and load requirements.
Calcium-based grease: Offers excellent water resistance and is commonly used in applications where water exposure is a concern. It is also suitable for applications with low to moderate temperatures and loads.
Polyurea-based grease: Provides superior high-temperature stability and is ideal for applications where extreme temperatures are involved. It also has excellent oxidation resistance and can handle heavy loads.
Applications And Best Practices Of Mobilux Ep 0 Grease Equivalent
Understanding Where Mobilux Ep 0 Grease Is Commonly Used
Mobilux ep 0 grease and its equivalents are widely utilized in various applications. Here are some key areas where this grease is commonly used:
Automotive industry: Mobilux ep 0 grease equivalent is extensively used in automotive applications such as wheel bearings, chassis components, and universal joints. It provides excellent protection against wear and corrosion, ensuring smooth functioning of these critical components.
Industrial machinery: This grease is also suitable for various industrial machinery applications, including electric motors, pumps, and conveyors. Its high viscosity ensures effective lubrication, reducing friction and extending the lifespan of these machines.
Agricultural equipment: Mobilux ep 0 grease equivalent is commonly applied to lubricate agricultural equipment like tractors, combines, and harvesters. It offers exceptional resistance to water washout and protects against rust and corrosion, even in severe conditions.
Construction equipment: In the construction industry, this grease finds its use in equipment such as cranes, excavators, and loaders. Its high load-carrying capacity and thermal stability make it ideal for heavy-duty applications, ensuring equipment efficiency and durability.
Marine applications: Mobilux ep 0 grease and its equivalents are suitable for marine applications, including boat trailers, winches, and outboard motors. They provide exceptional water resistance, preventing washout and corrosion in harsh marine environments.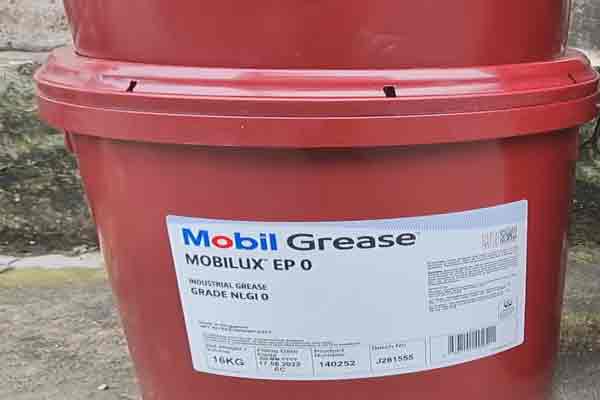 Read more about NLGI 1 vs 2 grease
Tips For Applying And Using Mobilux Ep 0 Grease Equivalent Effectively
To maximize the benefits of mobilux ep 0 grease equivalent and ensure its effective application, follow these tips:
Clean the application area thoroughly before applying the grease to remove any dirt or debris that could compromise its performance.
Apply the grease evenly, ensuring complete coverage of the surfaces being lubricated. Use the manufacturer's guidelines for the recommended amount of grease.
Avoid over-greasing, as excessive grease can lead to higher operating temperatures and potential seal damage.
Regularly inspect the lubricated components to ensure proper grease distribution and replenish or reapply grease as needed.
Store the grease in a cool, dry place away from direct sunlight to maintain its quality and prevent degradation.
Take note of the operating temperature range specified by the manufacturer and ensure the grease is suitable for the intended environment to prevent potential performance issues.
Follow the recommended maintenance schedule and reapplication frequency as specified by the manufacturer to ensure optimal lubrication and component longevity.
Properly dispose of any used or excess grease according to local regulations.
Read Also Battle of the Greases: Lucas X Tra Heavy Duty vs Red N Tacky
Mobilux Ep 0 Grease Equivalent: Addressing Common Concerns And Questions
Addressing Safety Concerns And Precautions While Using Mobilux Ep 0 Grease Equivalent
Ensuring safety should always be a top priority when using Mobilux ep 0 grease equivalent. Here are some key points to keep in mind:
Wear appropriate personal protective equipment (PPE) such as gloves and safety goggles to protect your skin and eyes from potential contact with the grease.
Avoid inhalation of fumes or vapors by working in a well-ventilated area or using respiratory protection if necessary.
Store the grease in a cool, dry place away from sources of heat or ignition to prevent the risk of fire or explosion.
Keep the grease container sealed when not in use to prevent contamination or drying out of the product.
Clean up any spills or excess grease promptly to avoid slips or falls in the work area.
Dispose of used grease and empty containers according to local regulations and guidelines.
Faqs About Mobilux Ep 0 Grease Equivalent
Curious about Mobilux ep 0 grease equivalent? Here are some frequently asked questions answered for you:
What is mobilux ep 0 grease equivalent?
Mobilux ep 0 grease equivalent is a high-performance lithium-based grease formulated for applications where low-temperature fluidity and pumpability are important.
What are the main applications of mobilux ep 0 grease equivalent?
Mobilux ep 0 grease equivalent is commonly used in various industrial applications such as electric motor bearings, automotive chassis components, and other equipment operating at low temperatures.
Can mobilux ep 0 grease equivalent be used in high-temperature applications?
Mobilux ep 0 grease equivalent is primarily designed for low-temperature use and may not provide optimal performance in high-temperature environments. It is recommended to consult the product's technical data sheet or contact a lubrication expert for suitable alternatives if high-temperature applications are involved.
How often should i apply mobilux ep 0 grease equivalent?
The frequency of grease application depends on factors such as the operating conditions and the manufacturer's recommendations for the specific equipment you are lubricating. Regular inspection and monitoring of the equipment's performance can help determine the optimal maintenance schedule.
Troubleshooting Common Issues And Challenges Encountered
While using mobilux ep 0 grease equivalent, you may come across some challenges. Here are a few common issues and troubleshooting tips:
Grease separation or oil bleeding:
Ensure proper mixing or homogenization of the grease before application.
Check for compatibility issues with other greases or lubricants used in the equipment.
Adjust the lubrication frequency and quantity if excessive oil separation occurs.
Grease hardening or caking:
Verify the storage conditions to prevent exposure to excessive heat or moisture.
Assess the shelf life of the grease and avoid using expired products.
Clean and inspect the equipment for any blockages or restrictions that may contribute to grease hardening.
Inadequate lubrication or poor equipment performance:
Confirm that the correct grade and viscosity of grease are being used for the specific application.
Examine the lubrication points for any signs of contamination or blockages that may hinder proper grease distribution.
Consult the equipment manufacturer's recommendations and consider professional assistance if issues persist.
Frequently Asked Questions For Mobilux Ep 0 Grease Equivalent
What Is Mobilux Ep 0 Grease Used For?
Mobilux ep 0 grease is commonly used in applications where low temperatures and high loads are involved. It provides excellent protection against rust, corrosion, and wear, making it ideal for use in automotive, industrial, and construction equipment.
Is Mobilux Ep 0 Grease Equivalent To Lithium Grease?
Yes, mobilux ep 0 grease is a type of lithium-based grease. It is formulated with lithium soap thickener, which gives it excellent mechanical stability, water resistance, and high dropping point.
Can Mobilux Ep 0 Grease Be Used In High-Speed Applications?
While mobilux ep 0 grease is suitable for a wide range of applications, it may not be the best choice for high-speed applications due to its relatively low viscosity. For high-speed applications, it is recommended to use a grease specifically designed for such purposes.
Is lithium and calcium grease compatible?
Yes, they're compatible with one another. However, lubricating grease compatibility testing is essential to ensure lithium and calcium greases can be mixed safely. Improper storage or blending of these greases may result in an incompatible mixture, reducing lubrication effectiveness and potential equipment damage.
What grease Cannot be mixed?
Greases with different thickener types, such as lithium and aluminum, should not be mixed. Mixing incompatible grease formulations can compromise their performance, potentially causing equipment failure and costly repairs.
Can you mix lithium and aluminum grease?
When considering grease mixing, it's advisable to avoid combining lithium and aluminum greases. These distinct formulations may not interact favorably, potentially leading to lubrication issues or even damage to the components they are meant to protect. Compatibility testing is crucial.
How Often Should Mobilux Ep 0 Grease Be Applied?
The frequency of grease application depends on various factors such as the type of equipment, operating conditions, and manufacturer's recommendations. As a general guideline, it is recommended to apply mobilux ep 0 grease every 3 to 6 months or as specified by the equipment manufacturer.
Can Mobilux Ep 0 Grease Be Used In Food Processing Equipment?
No, mobilux ep 0 grease is not rated for use in food processing equipment. It is important to use a grease that is specifically formulated for use in such applications to ensure compliance with food safety standards and regulations.
What is the Full Form of EP Grease?
The full form of "EP" in EP Grease is "Extreme Pressure." EP Greases are formulated to withstand heavy loads, high pressures, and challenging operating conditions.
What Color is EP 00 Grease?
EP 00 Grease is typically light brown in color, although variations in color can occur based on additives and manufacturer preferences.
What are the Grades of EP Grease?
EP Greases are categorized based on their consistency using the NLGI (National Lubricating Grease Institute) grade scale. Common grades include EP 00, EP 0, EP 1, EP 2, and so on.
What is the Full Name of EP2 Grease?
The full name of EP2 Grease is "Extreme Pressure Grade 2 Grease." It is a versatile lubricating grease with moderate consistency, suitable for various industrial applications.
Conclusion
To summarize, Mobilux Ep 0 Grease Equivalents are Shell Gadus S2 V220 0 Grease, Castrol Pyroplex Blue Grease, and Chevron Ulti-Plex Synthetic Grease EP 0. This versatile grease is specifically designed to withstand extreme operating conditions, providing excellent resistance to water washout, rust, and corrosion.
Its high load-carrying capability and extreme pressure properties ensure smooth and reliable operation, even in heavy-duty industrial equipment. The superior adhesive and cohesive properties of mobilux ep 0 grease enable it to stay in place, reducing the need for frequent reapplication.