Does Foam Sealant Freeze On The Can: Know The Temperature Of Spray Foam Insulation
Yes, foam insulation contractors can freeze inside the can if exposed to sub-freezing temperatures. The resin in the foam is…
Yes, foam insulation contractors can freeze inside the can if exposed to sub-freezing temperatures. The resin in the foam is very sensitive to cold. Freezing can damage the product and affect its effectiveness. Store it in a cool, less moisture place above freezing temperatures to prevent this and get a better experience while using.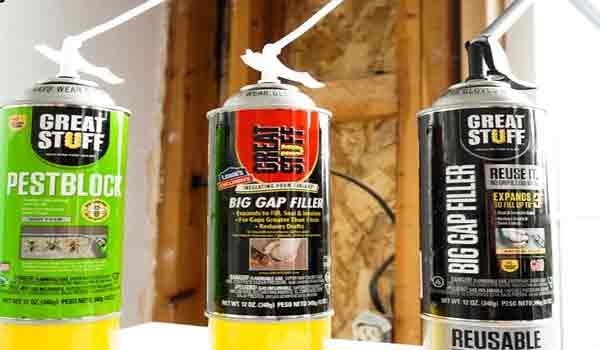 What Temperature Does Foam Freeze?
Foam typically freezes at a temp below 32°F (0°C), depending on its composition. Water-based foams, like spray foam insulation, may freeze at or slightly above 32°F, while some specialized foams can endure much colder temperatures.
Does Foam Shrink In Cold Weather?
In cold weather, some foam materials may contract or shrink slightly due to reduced thermal expansion. This can affect the foam's insulation properties and overall dimensions, but the extent of shrinkage varies with foam type.
What Is Frozen Foam?
Frozen foam refers to foam that has solidified due to exposure to sub-zero temperatures. This can alter its physical properties and make it more brittle. Thawing it may restore its original characteristics.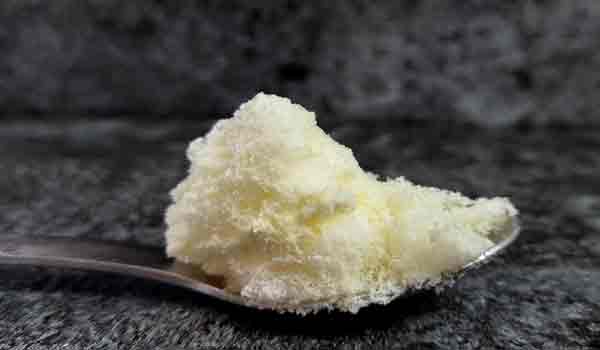 Does Closed Cell foam freeze at cold temperatures?
Closed cell spray foam insulation in cold, can freeze at temperatures below 32°F (0°C). However, it retains some flexibility and insulation value even when frozen, making it suitable for colder climates. Its heating ranges from 110 -130 °F.
At What Temperature Will Foam Melt?
The melting temperature of foam depends on its chemical composition. Common polyurethane foams, for instance, typically begin to melt and degrade at temperatures around 200-300°F (93-149°C), releasing noxious fumes in the process. Ensure you place foam sealant from the heater and furnace or excessive temp.
Can Spray Foam Insulation Be Applied in Cold Weather?
Using spray foam in a can during the winter can be challenging due to the cold outside. Really cold temperatures can affect the foam's expansion and curing process, potentially leading to poor adhesion and insulation performance.
However, some spray foam can be used at bellow 5 degrees depending on the manufacturer. It's best to follow manufacturer guidelines and warm the can before use for optimal results.
Is Canned Foam Waterproof?
Canned foam, when applied correctly at the right temperature, can provide a waterproof seal. It expands and adheres to surfaces, creating a barrier that prevents water infiltration, making it effective for various sealing and insulation applications.
Does Foam Sealant Harden?
Yes, foam sealant hardens over time. When exposed to the right temperature and moisture levels, it undergoes a curing process, transitioning from a liquid to a solid foam, sealing gaps and providing insulation.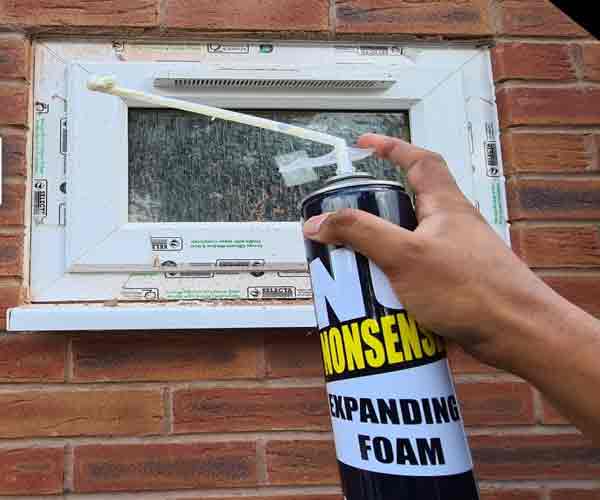 Read More About How To Seal Acrylic Paint Sealant for Long-Lasting Protection
Does Temperature Affect Foam?
Temperature significantly affects foam properties. At the right temperature, foam expands and cures properly, but extreme cold can slow down the curing process, while excessive heat may cause it to expand excessively and lose effectiveness.
How Long Does Foam Sealant Last?
When applied correctly at the right temperature, foam sealant can last for many years. Its durability depends on factors like exposure to weather conditions, moisture levels, and proper installation techniques.
How Strong Is Foam Sealant?
Foam sealant, if applied at the right temperature and with proper technique, can create a strong and resilient seal. It can withstand pressure, temperature fluctuations, and environmental stresses, making it suitable for various sealing and insulation needs.
How Long Does Foam Sealant Take To Harden?
The time foam sealant takes to harden depends on the specific product and environmental conditions, including temperature. Typically, it begins to cure within minutes and fully hardens over several hours to a few days, with variations based on factors like temperature and humidity.
How Does Temperature Affect Foam Stability?
Temperature plays a crucial role in foam stability. The right temperature ensures proper expansion, curing, and adhesion. Extreme temperatures can affect stability by either inhibiting curing in cold conditions or accelerating expansion in high heat, making precise application and ideal conditions essential for effective foam sealing.
How Do You Store Foam Sealant?
Homeowners should store foam sealant in a cool, dry place to prevent degradation.
Avoid exposing foam sealant to direct sunlight or heat sources like radiators or heaters.
Extreme temperatures can cause canisters to rupture, rendering the sealant unusable.
Proper storage ensures the foam maintains its effectiveness for various home improvement projects.
Store foam sealant upright to prevent leakage and maintain the integrity of the canister.
Check the manufacturer's instructions for specific storage recommendations to ensure longevity.
Responsible storage practices help homeowners get the most value from their foam sealant investments.
What Happens If Foam Gets Wet?
Foam, especially open cell spray foams, can absorb water, leading to reduced insulation effectiveness and potential structural damage. When wet, the foam may grow mold and lose its thermal properties, making it essential to keep it dry for optimal performance. The common two problems when foam substrate comest to moisture is condensation and low expansion.
Does Canned Spray Foam Absorb Water?
Yes, canned spray foam can absorb water if not properly sealed or protected. Moisture infiltration can compromise its insulation qualities and cause it to deteriorate over time, emphasizing the importance of correct application and moisture prevention.
How Do You Use Canned Spray Foam?
To use canned spray foam, shake the can, attach a nozzle, and apply it to gaps and cracks in a well-ventilated area. It expands upon contact, so avoid overfilling. Once cured, trim excess foam. Follow safety guidelines, wear protective gear, and ensure surfaces are clean and dry.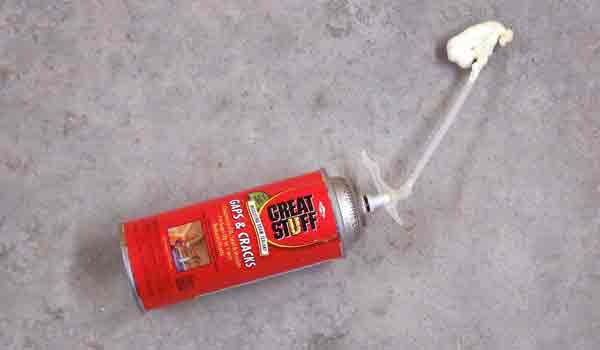 Can Water Penetrate Expanding Foam?
Yes, water can penetrate expanding foam, especially if not adequately sealed or protected. Over time, water infiltration can compromise the foam's structural integrity, and insulation properties, and even lead to mold growth if moisture persists.
Where Not To Use Expanding Foam?
Avoid using expanding foam in high-temperature environments or where it may be exposed to direct sunlight, as it can degrade under such conditions. Additionally, refrain from using it as a sole fire barrier or where it could obstruct ventilation or electrical components.
When Is It Too Cold To Apply Spray Foam?
Applying spray foam in extremely cold conditions, typically below 40°F (4°C), can lead to curing issues and reduced effectiveness. It's advisable to use specialized low-temperature spray foam or wait for more favorable weather conditions when temperatures are higher for optimal results.
Effects of Freezing on Foam Sealant
Reduced Effectiveness: Freezing can significantly impact the effectiveness of foam sealant products.
Loss of Expanding Properties: Foam sealants rely on chemical reactions to expand and fill gaps; freezing can disrupt these reactions.
Altered Consistency: Frozen foam sealant may become thicker or more viscous, making it difficult to apply.
Potential for Cracking: Extreme cold can cause foam sealant to crack or become brittle.
Shortened Shelf Life: Repeated freezing and thawing cycles can degrade the quality and shelf life of foam sealants.
Inadequate Adhesion: Frozen foam sealant may struggle to adhere to surfaces as effectively as non-frozen foam.
Risk of Damage: Applying frozen foam sealant to surfaces may lead to damage or ineffective sealing.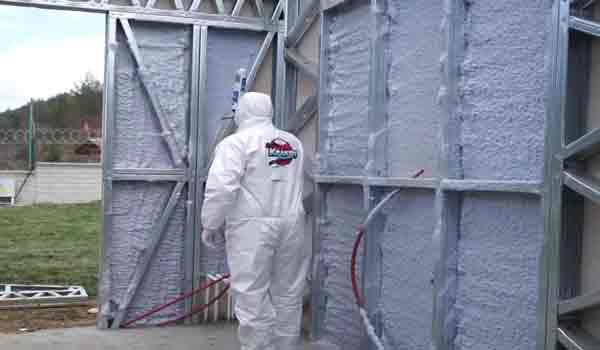 Preventing Freezing of Foam Insulation In Cold Weather
Temperature Control: Store foam sealant at the recommended ambient temperature range (at least 40 degrees Fahrenheit) specified on the product label.
Indoor Storage: Whenever possible, store foam sealant indoors to protect it from extreme cold.
Climate-Controlled Storage: If available, use a climate-controlled storage area to maintain the ideal temperature.
Insulation: Use insulation or heat sources (e.g., space heaters) to prevent foam sealant from freezing in cold environments.
Seal Container Tightly: Ensure that the foam sealant container is tightly sealed to minimize exposure to cold air.
Avoid Outdoor Storage: Avoid leaving foam sealant in unheated garages or outdoor sheds during the winter.
Check Expiry Date: Use foam sealant within its specified shelf life to ensure it remains effective.
Read Also The Benefits of Applying Sealant Over Ceramic Coating
Handling Frozen Foam Sealant
Do Not Use Immediately: If foam sealant has been frozen, do not attempt to use it immediately.
Thaw Gradually: Allow the frozen foam sealant to thaw gradually at room temperature. Avoid using heat sources like a microwave or open flame, as they can damage the product.
Check Consistency: After thawing, inspect the foam sealant's consistency. If it appears clumpy or separated, it may be compromised.
Test on a Small Area: Before using thawed foam sealant on a critical project, test it on a small, inconspicuous area to ensure it still adheres properly.
Mix Thoroughly: If the foam sealant has separated, mix it thoroughly to restore its original consistency.
Use within Limitations: Understand that the performance of previously frozen foam sealant may not be as reliable as fresh product.
Monitor Application: While using thawed foam sealant, closely monitor its application to ensure it adheres and expands as expected.
Dispose of Compromised Product: If the thawed foam sealant doesn't perform adequately, dispose of it properly following local regulations for hazardous waste.
FAQs
Can You Spray Foam During Rain?
Spraying foam during rain is not recommended as moisture can affect curing. It's best done in dry conditions for optimal results and adhesion.
What is the Great Stuff Spray Foam Application Temperature Range?
Great Stuff spray foam typically works best between 60°F to 80°F (15°C to 27°C) for efficient expansion and curing.
Spray Foam Temperature Limits?
Spray foam should not be applied in temperatures below 30°F (-1°C) or above 100°F (38°C) to ensure proper installation and performance.
Polyurethane Foam Insulation Temperature Range?
Polyurethane foam insulation performs well in temperatures between 40°F to 100°F (4°C to 38°C), providing effective thermal insulation.
How Long Does Great Stuff Spray Foam Take To Dry?
Great Stuff spray foam typically dries and cures within 1 to 2 hours, but complete curing may take longer time 24 hours, depending on factors like temperature and humidity.
Can a Metal Structure Be Insulated in the Winter?
Yes, metal structures can be insulated in winter. Proper insulation can help maintain comfortable indoor temperatures and prevent heat loss.
Does foam pipe cover prevent hose freeze?
Foam pipe covers can help insulate pipes and hoses, reducing the risk of freezing during cold weather.
Will Spray Foam Keep Pipes From Freezing?
Spray foam insulation can help prevent pipes from freezing by providing an effective barrier against cold temperatures when applied properly.
Reusing Spray Foam Cans No.1 – Tips & Tricks
Conclusion
In conclusion, the question "Does canned spray foam absorb water?" has been explored, and it's evident that the ability of canned spray foam to absorb water varies depending on its formulation.