Why Do Foam Sealant Turn Yellow
Do you ever wonder why do foam sealant turn yellow? Foam sealant turns yellow due to a process called "oxidation,"…
Do you ever wonder why do foam sealant turn yellow? Foam sealant turns yellow due to a process called "oxidation," where exposure to air and UV light causes a chemical reaction in the foam, leading to discoloration.
Why Does Foam Change Colour?
Foam changes color due to various factors, primarily linked to its chemical chemistry and interactions with the environment.
Isocyanate, a key component in foam formulation, reacts with substances in the substrate, leading to color changes.
UV exposure can cause the foam to discolor over time as it degrades the chemical bonds within the foam.
The formulation of foam can include additives like dyes and pigments, which contribute to its initial color.
Chemical reactions between isocyanate and moisture in the substrate may result in yellowing or browning of foam.
Substrate materials can release chemicals or gases that react with the foam's components, altering its color.
Environmental factors, such as temperature and humidity, can influence the color stability of foam.
The aging process and exposure to contaminants can also affect the foam's color, making it lighter, darker, or even changing its hue.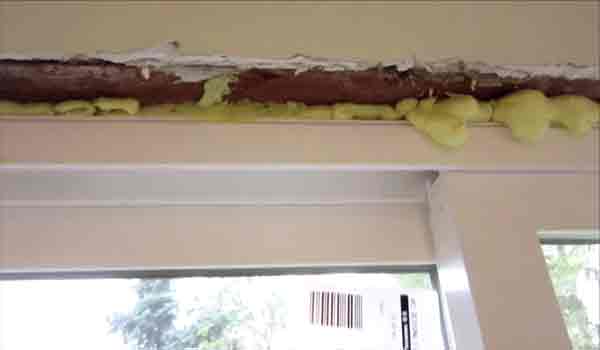 Read More About Can Great Stuff Foam Sealant Be Used On A Waterfall: Unlocking the Secrets
Causes Of Yellowing In Foam Sealants
Yellowing in foam sealants can occur due to various factors, affecting their physical properties and overall performance:
UV Degradation: Exposure to ultraviolet (UV) rays from sunlight can cause foam sealants to yellow over time as UV rays break down the chemical structure of the sealant.
Humid Climates: High humidity levels can lead to moisture absorption by the foam, causing yellow stains and potentially compromising its sealing effectiveness.
Chemical Reactions: Some chemicals in the environment can react with the sealant, resulting in yellow discoloration.
Inadequate Storage: Improper storage conditions, such as exposure to extreme temperatures or direct sunlight, can accelerate yellowing.
Aging: As foam sealants age, they may naturally develop a yellowish tint due to changes in their composition and physical properties.
Why Does Expanding Foam Turn Yellow?
Oxidation: Expanding foam contains organic compounds that can undergo oxidation when exposed to air and sunlight.
Heat: High temperatures can accelerate the aging process and yellowing of the foam.
Manufacturer Additives: Some manufacturers include UV stabilizers or colorants to reduce yellowing, but these may still degrade over time.
Poor Storage: Incorrect storage conditions, such as exposure to heat or humidity, can promote yellowing.
Quality Variations: Foam quality and formulation can vary between brands, impacting how prone it is to turning yellow.
Aesthetic Impact: While yellowing doesn't affect performance, it may be undesirable for cosmetic reasons.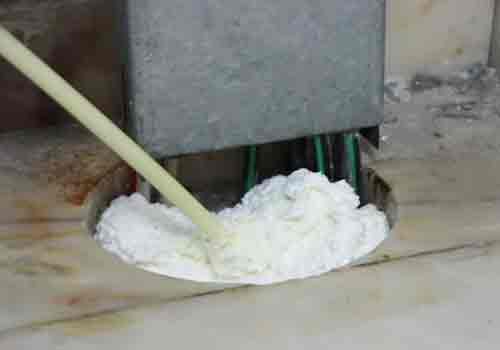 Read Also Can Foam Sealant Be Used On A Gas Fireplace: Get the Look You Want
Why Does Polyurethane Foam Turn Yellow?
Spray polyurethane foam can turn yellow due to a process called UV degradation. When exposed to sunlight, the chemicals in the foam can react, causing a yellowing effect over time. This discoloration is a common issue with polyurethane foam products.
Why Does Foam Oxidize?
Foam oxidation occurs as a natural process due to various factors:
Natural Process: Foam materials, particularly polyurethane foam, are susceptible to oxidation over time.
Air Leakage: High chance of foam oxidation is linked to air leakage, as oxygen is a key catalyst in oxidation reactions.
Type of Foam: Different types of foam may have varying susceptibility to oxidation, with some being more prone than others.
Temperature and Humidity: Environmental conditions, such as high temperatures and humidity, can accelerate foam oxidation.
What Dissolves Yellow foam?
Here are some common types of foam and the solvents that can dissolve them:
Polystyrene Foam (Styrofoam): Polystyrene foam, often referred to as Styrofoam, can be dissolved using acetone. Acetone is a strong solvent that can break down and dissolve polystyrene foam.
Rubber Foam: If you have yellow foam made from rubber or foam rubber, a solvent like isopropyl alcohol or acetone can help soften and dissolve it.
Natural Latex Foam: For yellow foam made from natural latex, water can be used to soften and break down the foam. Latex foam is water-based and can be disintegrated with moisture over time.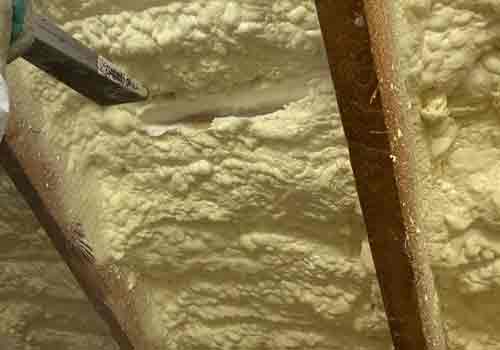 What's The Difference Between Open Cell And Closed Cell Spray Foam Insulation?
Open cell and closed cell spray foam insulation are two common types of polyurethane foam insulation used for different purposes:
Open cell spray foam is less dense and has open, interconnected cells. It is an excellent choice for insulation in walls and roofs, providing good thermal insulation and some soundproofing.
Closed cell spray foam is denser and has closed, compact cells. It offers a higher R-value and provides an effective moisture barrier. Closed cell foam is often used in areas where moisture control is essential, such as in basements and crawl spaces.
How Can You Tell Good Quality Foam?
When evaluating foam quality, look for the following characteristics:
Higher Density: Quality foam typically has a higher density, which indicates durability and longevity.
Excellent Adhesion: Good foam should exhibit excellent adhesion properties, ensuring it sticks firmly to surfaces.
Manufacturers' Reputation: Research the manufacturer's reputation; reputable brands often produce higher-quality foam.
UV Resistance: UV resistance is crucial for foam used outdoors or in direct sunlight, as it prevents deterioration from sun exposure.
Cure Time: Check the foam's cure time; well-made foam cures uniformly and within the specified timeframe.
Tips And Tricks To Prevent Yellowing In Foam Sealants
Store foam sealants in a cool, dry place to prevent exposure to heat and humidity, as these conditions can accelerate yellowing.
Check the expiration date on the foam sealant can to ensure you're using a fresh product.
Shake the can thoroughly before use to ensure the ingredients are well mixed.
Apply the foam sealant in a controlled manner to avoid excess exposure to air, which can lead to yellowing.
Use a foam sealant gun for precise application, reducing the chances of air exposure.
Avoid overapplication; using too much foam sealant can cause it to yellow as it cures.
Ensure the surface you're sealing is clean and free from dust and debris to promote a better air seal.
Consider using a UV-resistant foam sealant if the application area is exposed to sunlight.
Apply a paint or UV-resistant coating over the foam sealant to further protect it from yellowing over time.
How Do You Clean Yellow Memory Foam?
Cleaning yellowed memory foam can be tricky, but with the right methods and materials, you can restore its freshness. Here are effective solutions and ways to clean:
Detergent Solution: Mix a mild detergent with water to create a soapy mixture.
Soap and Water: Alternatively, use a solution of gentle soap and water.
Spot Cleaning: For small stains or spots, gently blot the affected area with the soapy solution.
Deep Clean: To clean the entire mattress, use a damp cloth or sponge to wipe it down evenly.
Rinse Thoroughly: After cleaning, rinse with clean water to remove soap residue.
Blot Dry: Pat the mattress dry with a clean towel.
Air Dry: Allow the mattress to air dry completely to prevent mold or mildew.
Consult the Installer's Guide: Refer to the mattress installer's guide for specific cleaning instructions.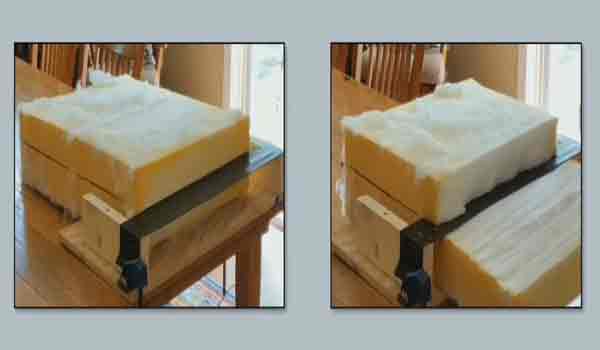 Read Also Are Foam Sealants Safe For Siding: Picking the Right Sealant
FAQs
Does all spray foam turn yellow?
No, not all spray foam turns yellow. The color of spray foam can vary depending on the formulation and manufacturer. While some spray foams may have a yellowish tint, others may be white or off-white.
How long does it take for yellow foam to dry?
The drying or curing time for spray foam can vary depending on the specific product and environmental conditions. Typically, it can take anywhere from a few hours to 24 hours for spray foam to dry and cure completely.
Can you wash yellow foam?
Once spray foam has dried and cured, it becomes rigid and cannot be washed away with water. You may need to use mechanical methods or chemical solvents to remove cured foam. Always follow safety precautions and manufacturer recommendations when attempting to remove cured spray foam.
What density is yellow foam?
Spray foam insulation typically comes in various densities, such as low-density, medium-density, and high-density foams. The specific density of "yellow foam" would depend on the formulation of the product, and it may not necessarily correlate with its color.
Does spray foam turn yellow?
As mentioned earlier, not all spray foam turns yellow. The color of spray foam can vary, and it may be influenced by factors such as the formulation of the product and exposure to UV light. Some spray foams may indeed have a yellowish or off-white color.
How to Use Construction Foam Spray at Home
Conclusion
Understanding why foam sealants turn yellow is crucial for maintaining the aesthetics and performance of sealing projects, helping us make informed choices for lasting results.