Krazy Glue vs Dermabond Super Glue: Battle of Adhesives
The main difference between Krazy Glue vs Dermabond is that Krazy Glue is a cyanoacrylate adhesive designed for household use,…
The main difference between Krazy Glue vs Dermabond is that Krazy Glue is a cyanoacrylate adhesive designed for household use, while Dermabond superglue is a medical-grade cyanoacrylate adhesive used for skin closure in healthcare settings. The key difference between super and dermabond is their intended applications, with Dermabond specifically formulated for medical purposes like wound closure.
Krazy Super Glue
Krazy Glue, also known as cyanoacrylate adhesive, is a fast-acting, strong-bonding adhesive used for various materials, including plastics, ceramics, and metals. Its main difference from traditional adhesives is its rapid bonding ability, typically within seconds, making it ideal for quick, precise repairs.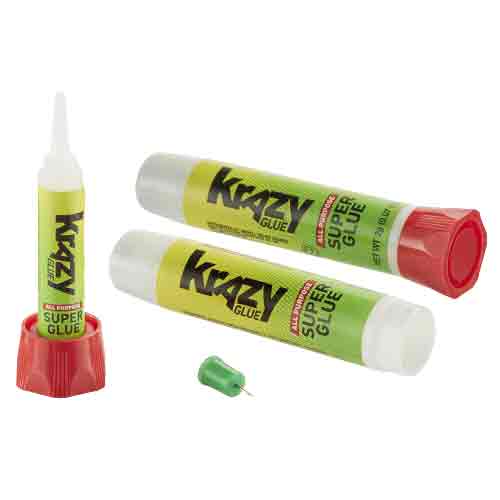 Read More about: Battle of the Sealants: Green Glue Compound Vs Sealant
Composition
The composition of Krazy Glue typically includes:
Cyanoacrylates are the primary active ingredient in Krazy Glue. The chemical formula for cyanoacrylate is typically C5H5NO2.
Plasticizer: Some formulations of Krazy Glue include plasticizers to make the cured adhesive more flexible and less brittle.
Chemical Properties
Krazy Glue's main component is cyanoacrylate, a fast-drying adhesive.
It polymerizes quickly when in contact with moisture.
Bonds with various materials due to its strong chemical structure.
Releases heat during the curing process.
Common Uses and Applications
Ideal for bonding ceramics, plastics, wood, and metal.
Used in crafting, repairing broken items, and DIY projects.
Trusted in the automotive and medical industries for precise bonding.
Widely used for minor household repairs.
Pros
Fast and strong bond formation in seconds.
Versatile, adheres to a wide range of materials.
Resistant to water and most chemicals.
Convenient, easy-to-use packaging.
Stronger than household super glue
Cons
Can bond skin and eyes if mishandled.
Not suitable for load-bearing applications.
Limited flexibility, may crack under stress.
Short shelf life once opened; potential for drying out.
Dermabond
Dermabond is a brand of skin glue used to close small wounds and incisions. Composed of a liquid skin adhesive, it forms a protective barrier and promotes wound healing, eliminating the need for traditional sutures or staples.
Read Also: Elmer's Glue vs School Glue
Composition
A tissue adhesive mainly comprises 2-octyl cyanoacrylate as its primary component called Dermabond. This adhesive is used for closing small wounds and surgical incisions, forming a protective, flexible seal upon contact with the skin.
Chemical Properties
Dermabond is a liquid skin adhesive.
Composed of 2-octyl-cyanoacrylate.
Polymerizes rapidly upon contact with tissue.
Forms strong, flexible, and longer alkyl chains.
Antimicrobial and bacteriostatic
Common Uses and Applications
Its use is approved by the food and Drug Administration.
You can use Dermabond to close the wound and minor cuts or small cuts (paper cuts) by stitch or staples.
Ideal for small, clean, and low-tension wounds.
Frequently employed in emergency rooms and outpatient settings.
Suitable for surgical incisions, lacerations, and skin grafts.
Very popular with dermatologists and as an emergency medicine in the first aid toolbox.
Use in emergency department to control bleeding
Use to close a wound to prevent contamination.
Use to repair a tongue laceration
Pros
Rapid application saves time in medical procedures.
Reduces the risk of infection due to sealed wounds.
Leaves minimal scarring and requires no removal.
Provides excellent wound approximation.
Reduces the need for anesthesia in some cases.
Medically safe to use
Can use instead of stitches
Waterproof
Cons
Limited use in high-tension wounds or joints.
Allergic reactions may occur in rare cases.
Not suitable for wounds with excessive moisture.
Can cause a burning sensation during application.
More expensive than traditional sutures or staples.
Intraoral use can cause mucosal irritation and could kill cells around the wound.
Comparison Of Key Factors
Bonding Strength
Krazy Glue offers a formidable bond for non-medical applications, suitable for everyday fixes. Dermabond, designed for medical use, provides a strong bond for skin closures, ensuring wound healing and minimizing scarring.
Safety and Health
Dermabond is designed for medical safety, featuring a sterile, skin-friendly formulation. Krazy Glue contains potentially harmful chemicals, making it unsuitable for direct skin contact or medical use.
Versatility
Krazy Glue excels in versatility, bonding various materials like ceramics and plastics. Dermabond is specialized for medical purposes, mainly used for wound closure, limiting its versatility.
Drying Time
Krazy Glue typically dries within minutes for most applications. Dermabond, formulated for medical use, has a quicker drying time, minimizing the risk of contamination during wound closure.
Price and Availability
Krazy Glue is widely available and cost-effective for general use. Dermabond, being a medical-grade adhesive, is pricier and primarily found in medical settings, ensuring quality control.
How To Apply Krazy Glue Effectively
Preparation: Begin by gathering your materials: Krazy Glue, surfaces to be bonded, and protective gear such as gloves and eye protection if needed.
Clean Surfaces: Ensure that the surfaces are clean and free from dirt, oil, and moisture. Use a cloth or alcohol wipe to clean them thoroughly.
Apply Glue Sparingly: Less is more with Krazy Glue. Apply a small, uniform amount to one of the surfaces. A drop or thin line along the edge works well.
Press Surfaces Together: Quickly but gently press the glued surface to the other one. Hold them firmly together for around 10-30 seconds to allow the glue to bond.
Cure Time: Allow the glued items to cure for at least a few hours. The bond will continue to strengthen over the next 24 hours.
Cleanup: Use acetone or nail polish remover to remove any excess glue from your skin or surfaces, but be cautious not to damage the materials.
Storage: Seal the Krazy Glue container tightly to prevent it from drying out.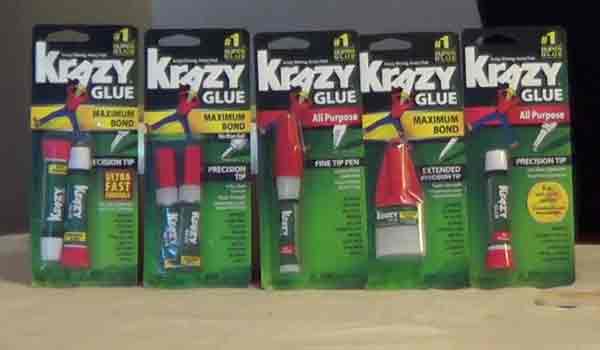 Read More About: Elmer's Glue vs Titebond
Application Techniques For Dermabond
Clean Wound: Ensure the wound is clean and dry. If required, use sterile saline solution to clean the area.
Prepare Applicator: Break the ampule by gently squeezing it. This will release the adhesive into the applicator.
Apply Dermabond: Gently apply the adhesive along the wound, starting at one end and moving to the other. A thin, even layer is crucial.
Hold Edges Together: While the adhesive is still wet, carefully bring the wound edges together. Hold them in place for about 30 seconds to allow the adhesive to bond.
Cure Time: Allow Dermabond to air-dry completely. This usually takes a few minutes. Avoid touching or disturbing the glued area during this time.
Protect and Monitor: Once dry, protect the wound from excessive moisture or friction. Monitor for any signs of infection or reopening.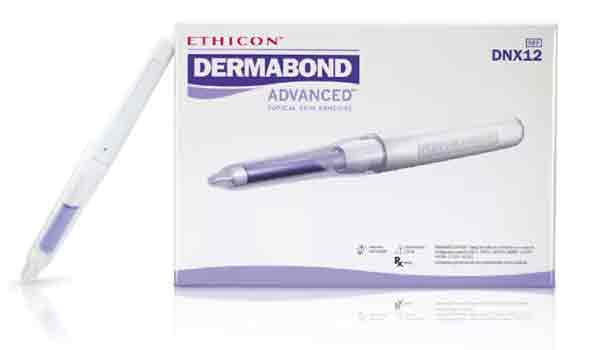 What Happens If Dermabond Gets Wet?
If Dermabond gets wet, it generally remains effective, but there are a few important considerations:
Water Exposure
Dermabond is designed to be water-resistant. It can withstand exposure to water, such as when a person takes a shower or bath.
Swimming and Immersion
Dermabond can withstand short-term exposure to water, but prolonged immersion in water, such as swimming in pools, hot tubs, or natural bodies of water, may weaken the adhesive over time.
Chemical Exposure
Some chemicals or substances, especially those with solvents or oils, can weaken or dissolve Dermabond. It's crucial to avoid exposing the adhesive to these substances.
Checking the Seal
After getting Dermabond applied to a wound, it's a good practice to regularly check the area for signs of infection, reopening, or loosening of the adhesive.
FAQs
Is Dermabond the same as crazy glue?
Dermabond is a medical-grade adhesive designed for wound closure, while crazy glue (cyanoacrylate glue) is not intended for medical use. They differ in formulation and purpose.
Is Dermabond stronger than super glue?
Dermabond is specifically designed for medical applications, offering superior strength and flexibility compared to standard super glue, making it safer for wound closure.
Can you use super glue instead of Dermabond?
While not recommended using, some have used super glue as a makeshift alternative to Dermabond for minor cuts. However, Dermabond is designed for medical use, providing better wound closure and infection prevention.
What is the strongest surgical glue?
Surgical glues like Dermabond and Histoacryl are considered strong and suitable for medical applications. The choice depends on the specific surgical needs and preferences of the medical professional.
Is Dermabond reusable?
Dermabond is a single-use medical adhesive and is not designed for reuse. It is disposed of after one application to maintain sterility.
Can I use Krazy glue on a cut?
While some people have used Krazy glue for minor cuts, it's not recommended because it's a non medical grade by-product. It can irritate skin and contaminate the wound so avoid using this on open wounds. Dermabond or professional medical adhesive should be used for wounds.
How long does Dermabond glue last?
Dermabond typically remains in place for about 5-10 days, after which it starts to naturally slough off as the wound heals. It should not be forcibly removed.
What is another name for crazy glue?
Crazy glue is a brand name for cyanoacrylate adhesive. Other brands with similar formulations include Super Glue and Krazy Glue.
What removes Dermabond?
Dermabond gradually wears off as the wound heals, so there's usually no need for removal. If necessary, a healthcare professional can use acetone or a specialized adhesive remover for complete removal.
Why do we use super glue to seal cuts?
Super glue, or cyanoacrylate adhesive, is sometimes used to seal small cuts because it can create a quick, strong bond that helps stop bleeding and protect the wound from infection. However, medical supervision is advisable, as improper use can cause complications.
Quick Medical Tip: Skin Glue (Dermabond)
Conclusion
In conclusion, the choice between Krazy Glue vs Dermabond ultimately hinges on the specific needs of the situation. Both Krazy Glue and Dermabond offer adhesive properties that can be invaluable in various applications, whether it's in arts and crafts or medical procedures.