Ultimate Guide: Grease Types and Grades
Grease types and grades are classified based on their consistency and additives. They are designed to perform specific lubrication functions…
Grease types and grades are classified based on their consistency and additives. They are designed to perform specific lubrication functions in various applications and machinery.
Different types of grease, such as lithium, calcium, and polyurea greases, have varying properties and are suitable for different operating conditions. Grades of grease are determined by the national lubricating grease institute (nlgi) and range from 000 to 6, with higher numbers indicating firmer consistency.
Understanding the types and grades of grease is essential for selecting the right lubricant for optimal equipment performance and longevity. Choose the appropriate grease based on factors such as operating temperature, speed, load, and environmental conditions to ensure effective lubrication and prevent equipment failure.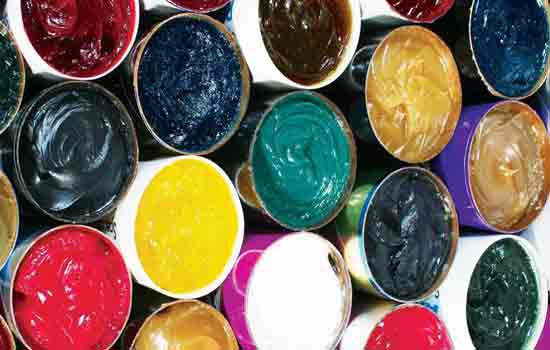 Introduction To Grease
What Is Grease?
Grease is a substance that plays a vital role in the smooth functioning of various mechanical parts. It is a semisolid lubricant made from a combination of oil and a thickening agent, such as lithium or calcium soap. Grease is designed to stay in place and provide long-lasting lubrication, even under extreme conditions.
Grease is a lubricating substance available in various types and grades to suit different applications. Common grease Types and grades include calcium, lithium, aluminum complex, barium complex, and polyurea greases. Each type offers specific properties such as temperature resistance, water resistance, and load-carrying capacity, making them suitable for diverse industrial and automotive purposes.
Type of Grease
Here is the list of different types of grease:
Calcium grease, a versatile lubricant, contains calcium soap and thickening agents. Ideal for general purposes, it offers good water resistance but lacks high-temperature capabilities. Consider additives for improved performance when selecting the right grease.
Lithium grease, a popular lubricant choice, uses lithium soap for stability. Its versatility makes it a general-purpose lubricant, and additives can enhance its performance in extreme conditions. Finding the right grease involves considering specific needs.
Aluminum complex grease combines aluminum soap with additives for excellent high-temperature performance. A reliable lubricant, it offers corrosion resistance and is ideal for heavy-duty applications. Choose the right grease based on your machinery's demands.
Barium complex grease, featuring barium soap, serves as a high-performance lubricant. Its extreme pressure capabilities and corrosion resistance make it suitable for demanding applications. Adding additives can optimize its properties.
Bentone or clay grease, formulated with a thickening agent called bentonite, excels in extreme conditions. This lubricant offers exceptional stability but may require additives to meet specific requirements. Choose the right grease for heavy-duty or high-temperature needs.
Polyurea grease, a synthetic lubricant, utilizes polyurea thickening agents. Its excellent water resistance and wide temperature range make it versatile. Consider additives to tailor their properties to your specific lubrication needs.
Sodium grease, employing sodium soap, functions as a general-purpose lubricant. Its affordability and water resistance make it suitable for various applications. Additives can further enhance its lubricating properties.
Base oil is the foundation of any grease formulation. It acts as a carrier for thickeners and additives, impacting lubricant viscosity and performance. Choose the right lubricating oil to create a customized lubricant.
Silicone grease, containing silicone oil and thickening agents, excels in extreme temperature conditions. Its non-reactive nature makes it ideal for sealing applications. Additives can tailor their properties to specific requirements.
General-purpose grease serves as a versatile lubricant for various applications. Its composition may include different thickening agents and additives to meet specific performance demands. Choose the right general-purpose grease for your machinery.
Polyurea grease, a synthetic lubricant, employs polyurea thickening agents. It offers superior water resistance and temperature tolerance. Consider additives to fine-tune its properties for your lubrication needs.
Here are some key points to understand about grease:
Grease is used in a wide range of applications, including automotive, industrial machinery, and household appliances.
It is commonly applied to bearings, gears, joints, and other moving parts to minimize friction and wear.
Unlike oil, which flows freely, grease has a thicker consistency and stays in place, providing continuous lubrication.
Grease acts as a protective barrier, sealing out contaminants like dirt, moisture, and debris, which can damage the components.
It helps reduce heat generated by friction, preventing overheating and extending the lifespan of the equipment.
How Grease Works
Understanding how grease works is vital to determining its suitability for specific applications. Here's a brief overview:
Grease consists of base oil and a thickening agent. The base oil provides lubricity, while the thickening agent gives grease its semisolid consistency.
When grease is applied to a surface, it forms a film that adheres to the moving parts, creating a protective layer between them.
As the equipment operates, the grease film slowly releases the oil, ensuring continuous lubrication.
Any excess oil released by the grease film is reabsorbed by the thickening agent, which keeps the lubricant in place.
The thickening agent also helps the grease resist being squeezed or thrown out from between the components, especially in applications with high loads or vibration.
The effectiveness of grease depends on various factors, including the type of thickening agent, base oil viscosity, operating temperature, and the speed and load of the equipment.
Remember that regular maintenance and appropriate selection of the right grease type and grade are crucial to optimize the performance and longevity of your machinery and equipment.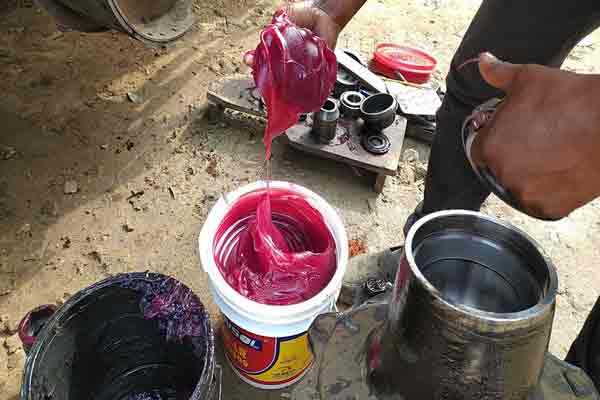 Types Of Grease For Bearings
Shell Alvania RL2 is a high-performance grease suitable for various applications, including bearings. It offers excellent lubrication and protection against wear and corrosion, making it a popular choice for industrial and automotive bearings.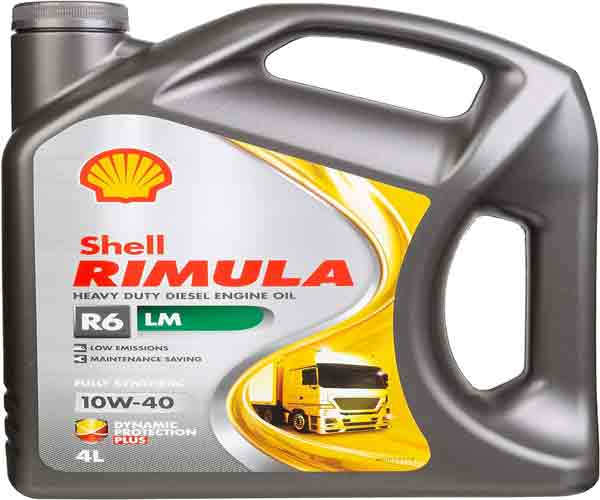 Nevastane HT/AW2 is a specialized grease designed for use in food processing and pharmaceutical industries. It is formulated to meet strict hygiene and safety standards, making it suitable for bearings in equipment used in these sensitive environments.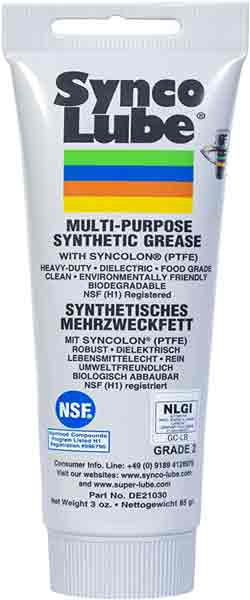 Lithium-based #2 grease is a general-purpose grease widely used for a variety of applications, including bearings. It provides good resistance to oxidation and water washout, making it a dependable choice for many industrial and automotive bearing applications.
Dow Corning 44 is a silicone-based grease known for its excellent high-temperature stability and resistance to oxidation. It is often used in high-temperature bearing applications where conventional greases may fail.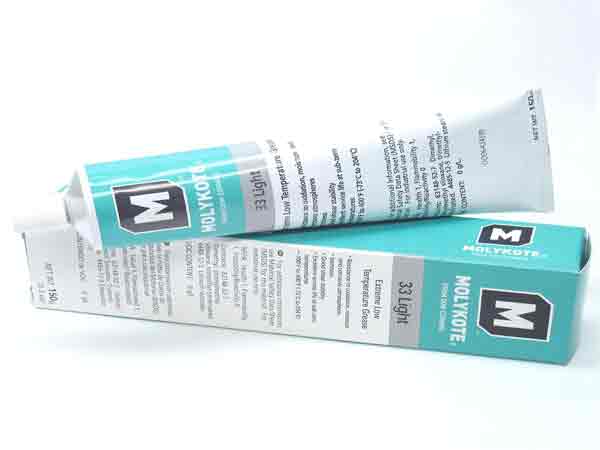 Heavy Duty Grease Types And Grades
There are several types and grades of heavy-duty grease available, each designed for specific applications and conditions. Here are some common types and grades of heavy-duty grease:
Lithium Grease
Lithium Soap
Calcium Sulfonate Grease
Aluminum Complex Grease
Polyurea Grease
Silicone Grease
Molybdenum Disulfide (Moly) Grease
Graphite Grease
Barium Grease
White Lithium Grease
Biodegradable Grease
Properties of Grease
Grease is a semi-fluid lubricant, combining base oil viscosity and a soap thickener.
The base oil viscosity determines the thickness of the grease.
It exhibits excellent water tolerance, making it suitable for wet environments.
The dropping point is 500°F.
Grease's operating temperature range varies, but it can withstand temperatures up to 350°F.
Base oil viscosity affects the flow and lubrication properties.
Grease offers oxidation stability, resisting chemical breakdown over time.
Soap thickeners in grease contribute to its consistency and structure.
At high temperatures, around 350°F, grease may undergo changes in viscosity and performance.
Check lithium-based greases, silicone greases, synthetic greases, and calcium-based greases.
Selecting The Right Grease Grade
Different Applications of Grease
Grease is a versatile lubricant with various applications across different industries, thanks to its unique properties such as high speed bearing protection, oxidation resistance, and mechanical stability. Here are some key applications:
Industrial Applications: Grease is widely used in industrial settings to lubricate machinery and equipment, ensuring their smooth operation and longevity.
Wheel Bearings: Grease is essential for wheel bearings in the automotive and transportation industries. It helps reduce friction and wear, enhancing the performance and safety of vehicles.
Electric Motors: Grease is used in electric motors to reduce friction between moving parts, improve efficiency, and prevent overheating, making it crucial for electric motor manufacturers.
Shear Stability: Grease's shear stability is vital in applications where extreme pressure and heavy loads are involved, such as in heavy machinery and construction equipment.
Leakage Prevention: Grease is employed in sealing applications to prevent leakage and protect components from contamination, ensuring the reliability of various systems.
Bearing Protection: Grease provides excellent bearing protection by forming a protective layer that shields against corrosion and oxidation, extending the life of bearings.
Oxidation Resistance: Grease's oxidation resistance is valuable in high-temperature environments, like in aerospace and manufacturing processes, where it helps maintain lubricating properties.
Equipment Manufacturer: Equipment manufacturers rely on grease to meet specific lubrication requirements for their products, ensuring optimal performance and durability.
NLGI Grades of Grease
Grease grades are established by the National Lubricating Grease Institute for grease consistency. The NLGI Consistency Number rates grease hardness. NLGI grades range from 000 (semi-fluid) to 6 (very hard). Lower NLGI numbers indicate softer, more fluid greases.
NLGI 000: Extremely Soft Grease
It has a semi-fluid or almost liquid consistency. Often used in centralized lubrication systems and high-speed element bearings.
NLGI 00: Very Soft Grease
It is softer than NLGI 0 grease and is used in low-temperature applications and where flowability is crucial.
NLGI 0: Soft Grease
This grade has a semi-fluid to semi-solid consistency and is commonly used in central lubrication systems and for low-speed, high-load applications.
NLGI 1: Soft to Medium Grease
It has a consistency similar to that of ketchup and is used in various industrial and automotive applications.
NLGI 2: Medium Grease
This is one of the most common grades and is used in a wide range of applications, including automotive chassis and wheel bearings.
NLGI 3: Semi-Fluid Grease
This grade has a consistency similar to that of vegetable oil and is used in applications where flowability is essential, such as gearboxes.
NLGI 4: Hard Grease
It has a stiff and very firm consistency and is used in applications where staying in place under heavy loads and high temperatures is critical.
NLGI 5: Extra-Hard Grease
This is the firmest grease grade, often used in high-temperature and extreme-pressure applications.
NLGI 6: Block Grease
It is a solid block of lubricating material and is not as common as the other NLGI grades.
What Are The Different Colors Of Grease?
Here are some common colors of grease and their general characteristics:
White or Off-White
This type of grease is often used in applications where visibility and cleanliness are essential.
Red
It is commonly used in automotive and industrial applications.
Blue
Blue grease is often used in marine and high-temperature applications. It typically has good water resistance and high-temperature stability.
Green
Green grease is sometimes used for heavy-duty applications, including construction and agriculture.
Yellow
Yellow grease is often used in construction and mining equipment. It typically has good adhesion properties and can withstand heavy loads and extreme conditions.
Black
Black grease may contain molybdenum disulfide (moly grease), which provides excellent lubrication properties and is often used in high-pressure and high-temperature environments.
Brown
Brown grease is commonly used in general-purpose applications and can be found in various industrial greases.
Clear or Transparent
Clear or transparent grease may be used in applications where the color of the grease should not affect the appearance of the equipment. It is often used in the automotive and manufacturing industries.
Also Read: Green Glue Vs Mass Loaded Vinyl
Why Is Grease Different Colors?
Grease can appear in different colors due to various factors like its composition, contaminants, and temperature. For instance, oxidation or impurities can cause grease to turn brown or black, while additives may give it a distinct color.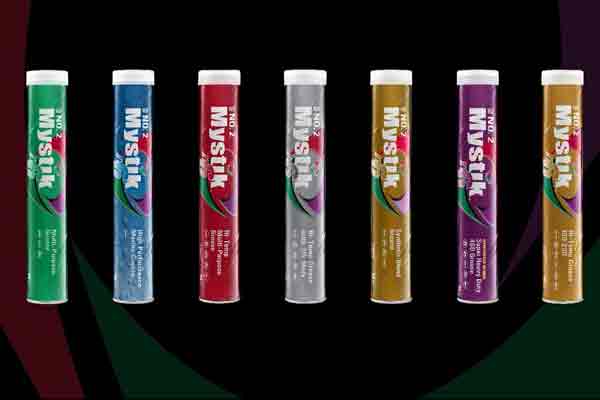 Right Grease Selection: Factor Consider
It depends upon the application and how grease is used.
Compatibility: Ensure grease compatibility with the equipment and materials used.
Bearing Type: Consider the specific bearing type and its requirements.
Viscosity of the Base Oil: Evaluate the viscosity of the base oil for optimal lubrication.
Consistency of Grease: Choose the right consistency that suits the application's needs.
Performance Characteristics: Assess the grease's performance attributes for the intended use.
Penetration Test: Conduct a penetration test to gauge the grease's consistency.
Pumpability: Ensure the grease can be efficiently pumped through the lubrication system.
Application Requirements: Match grease selection to the specific application and its demands.
Environmental Factors: Consider environmental conditions that may affect grease performance.
Manufacturer Recommendations: Follow manufacturer guidelines for grease selection.
The Cone Penetration Test: It measures appropriate grease consistency.
Different Applications For Various Grades
Grease grades are not one-size-fits-all; they are specifically formulated to cater to different industrial requirements. Here are some common applications for various nlgi grease grades:
Grade 000 and 00: Centralized lubrication systems, low-temperature environments, and heavily loaded bearings.
Grade 0 and 1: General-purpose applications with moderate loads and operating temperatures.
Grade 2: A versatile grade suitable for a wide range of bearings and general lubrication purposes.
Grade 3 to 6: High-temperature applications, slower-moving components, and heavily loaded slow-speed bearings operating under harsh conditions.
Factors To Consider When Choosing Grease Grade
Selecting the appropriate grease grade goes beyond simply understanding the nlgi grades. Here are a few factors that should be considered when choosing the right grease grade:
Operating temperature: Consider the temperature range your equipment operates in. Select a grease grade that can withstand the temperatures without losing its lubricating properties.
Load capacity: Determine the load capacity of your equipment to ensure the grease is capable of providing adequate lubrication under the given load.
Speed: Assess the speed at which your machinery operates. Different grease grades perform differently at various speeds, so choose the grade suitable for the speed range.
Environmental conditions: Take into account the environmental conditions such as moisture, dust, or chemical exposure, as they can influence the choice of grease grade.
Compatibility: Ensure the grease is compatible with the material your equipment is made of to avoid any adverse reactions or potential damage.
Grease Application Techniques
Proper grease application methods:
Begin by removing any old grease or debris from the parts that require lubrication. This ensures that the new grease will adhere properly and provide maximum protection.
Before applying the grease, make sure to consult the equipment or component manufacturer's guidelines and recommendations. This will help you select the right grease type and grade for the specific application.
Apply the grease in the recommended quantity. Using too little grease can lead to inadequate lubrication while using too much can cause excess buildup and waste.
Use the appropriate tools for grease application, such as grease guns and dispensing equipment. These tools ensure precise and controlled application, minimizing the risk of over or under-lubrication.
When using a grease gun, attach the suitable nozzle or fitting to access hard-to-reach areas. This promotes efficient lubrication throughout the equipment.
When applying the grease, distribute it evenly across the lubrication points. This will help prevent excessive heat buildup and ensure uniform protection.
Common Grease-Related Problems And Solutions
Grease-related problems can significantly impact the efficiency and functionality of machinery. Understanding and addressing these issues promptly is essential. Here are some common problems and their solutions:
Separation: If grease appears separated, with oil pooling on top, it indicates a compatibility issue. Stir the grease thoroughly to reincorporate the oil, or consult the manufacturer for guidance.
Contamination: Contaminants like dirt, water, or other types of grease can compromise the performance of grease. Ensure that equipment and tools are clean before applying grease, and use proper storage practices to prevent contamination.
Hardening or softening: Extreme environmental conditions or improper storage can cause grease to harden or soften. Adjust storage conditions or choose a grease specifically formulated for the temperature range in which your equipment operates.
Insufficient lubrication: If machinery experiences excessive wear or metal-to-metal contact, it may be a sign of insufficient lubrication. Evaluate the application and reapply grease as needed, considering factors such as operating speed, load, and temperature.
Read More About Mobilux Ep 0 Grease Equivalent: Unlocking the Power of Lubrication
Frequently Asked Questions On Grease Types And Grades
What does EP2 grease stand for?
EP2 grease stands for "Extreme Pressure, Grade 2" grease, a lubricating substance designed to withstand high-pressure and heavy-load applications, commonly used in industrial machinery and automotive components.
What is Type A grease?
Type A grease is a general-purpose grease, suitable for various applications where extreme pressure resistance or specific properties are not required. It offers standard lubrication and protection.
What is grade 1 grease?
Grade 1 grease refers to a grease with a relatively low consistency, making it thinner and more suitable for applications requiring less viscosity and lower resistance to flow.
What grade grease is ep2?
EP2 grease is a grade 2 grease with extreme pressure additives, providing enhanced protection against heavy loads and high-pressure conditions, commonly used in bearings and gears.
Who grades grease thickness?
Grease thickness or grade is determined by industry standards and testing methods established by organizations like ASTM (American Society for Testing and Materials) and NLGI (National Lubrication Grease Institute).
What is xbcea1 grease?
XBCEA1 grease is not a recognized standard in common industrial lubrication terminology. It may be a specific proprietary product or a grease used by a particular manufacturer, and its properties would depend on the formulation and intended application.
Conclusion
In conclusion, the selection of appropriate lubricants is crucial in various industries and applications, where Grease Types and Grades play a pivotal role. Understanding the specific requirements and conditions of machinery and equipment is essential to make informed choices regarding the right Grease Types and Grades.