Battle of the Super Glues: Krazy Glue vs Loctite
Krazy Glue and Loctite is both gel adhesive, but the main difference lies in their composition. Krazy Glue is cyanoacrylate-based,…
Krazy Glue and Loctite is both gel adhesive, but the main difference lies in their composition. Krazy Glue is cyanoacrylate-based, drying quickly for instant bonds. Loctite offers a broader range of formulas, including epoxy, allowing for various applications with varying drying times and strengths.
In this article, we will compare krazy glue vs loctite to determine which adhesive is the better option for your needs.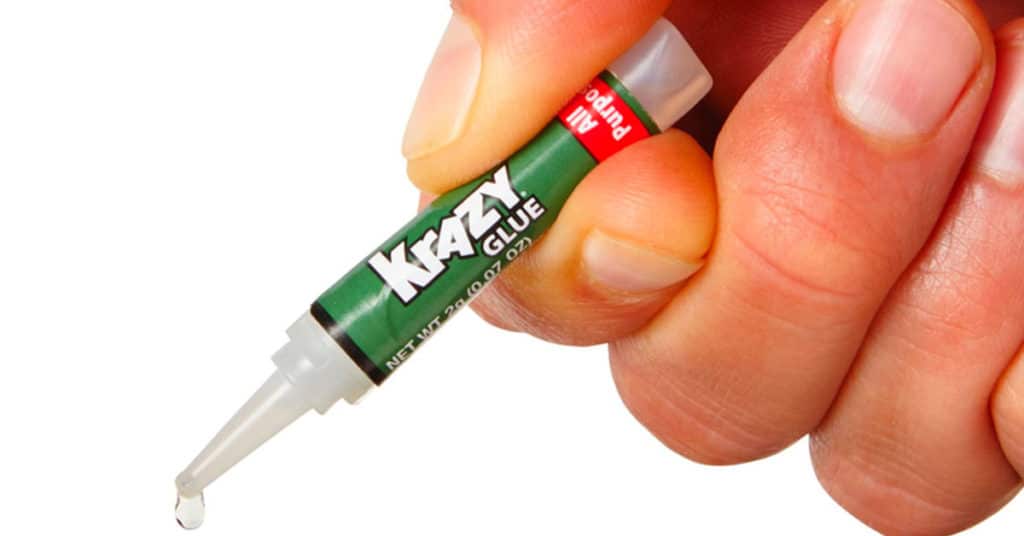 Read More About Battle of the Adhesives: Krazy Glue vs Nail Glue
Krazy Glue Vs Loctite: Difference
Here's a comparison table between Krazy Glue and Loctite:
| | | |
| --- | --- | --- |
| Aspect | Krazy Glue | Loctite |
| Brand | Krazy Glue | Loctite |
| Product Type | Cyanoacrylates | Various adhesive products, including cyanoacrylate, epoxy, and more |
| Bond Strength | Strong and fast-bonding | Varies depending on the specific Loctite product |
| Drying/Curing Time | Very quick (seconds to minutes) | Variable (can range from seconds to hours) |
| Application | General-purpose bonding | Wide range of applications including automotive, construction, electronics, and more |
| Temperature Resistance | Limited resistance to heat and cold | Offers high-temperature resistance in some formulations |
| Waterproof | May not be completely waterproof | Many Loctite products are waterproof |
| Flexibility | May not have the same flexibility as Loctite | Offers flexible formulations for specific applications |
| | | |
Krazy Glue vs. Loctite – Exhaustive Comparison
In this blog post, we will provide an overview of krazy glue and loctite to help you understand which one is most suitable for your needs.
What Is Krazy Glue?
Krazy super glue gel is a brand of cyanoacrylate adhesive known for its fast bonding properties. It creates strong, durable bonds on various materials, including plastics, ceramics, and metals. This super glue is a great tool for repairs and DIY projects.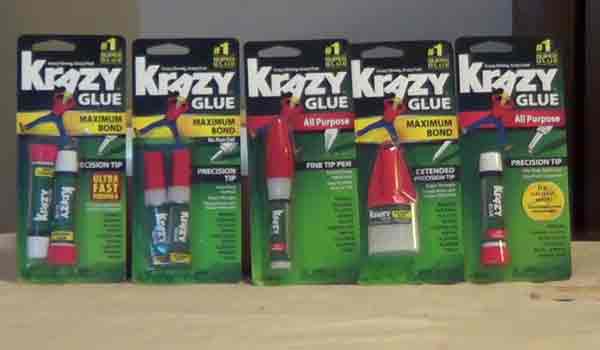 What Is Loctite Glue?
Loctite is a well-known versatile bonding solution. It excels in providing strong, reliable adhesion for diverse materials. You can use Loctite for wood, and rubber, and hardens quickly.
Application Of Krazy Glue
Krazy Glue is ideal for bonding a variety of materials, including ceramic, glass, and metal.
Yhis super glue works on virtually all surfaces for crafts and DIY projects.
Perfect for repairing ceramic and glass objects like vases and figurines.
Its strong bond is excellent for metal-to-metal applications, fixing jewelry, and more.
Read Also Krazy Glue Vs E6000: The Ultimate Showdown of Adhesive Powerhouses
Application Of Loctite Glue
Loctite glue is commonly used in:
Household repairs: Including glass, ceramics, and plastics.
Crafting projects: Ideal for intricate, delicate items.
Jewelry assembly: Secure gemstones and metal components.
Best super glue to fix: Mend broken toys, figurines, or eyeglasses.
Automotive repairs: Fix motor parts like plastic interior panels.
DIY home improvement: Repair small cracks in tiles or furniture.
Industrial applications: Adhere plastic motor parts in manufacturing.
Precision bonding: Use in model-making and electronics.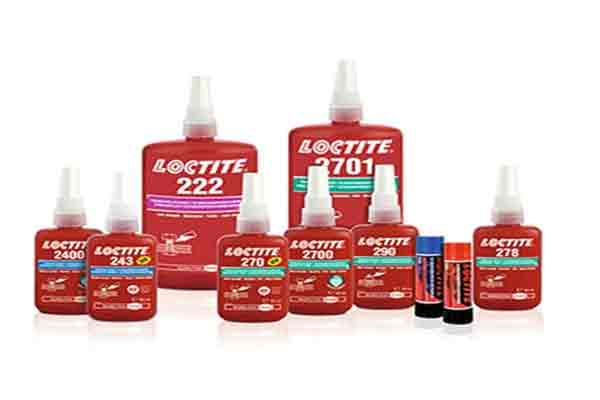 Krazy Glue Vs Loctite: Comparison
Bonding Strength And Durability
Krazy Glue and Loctite are both instant adhesives known for their super strength and strong bonding properties. However, Loctite typically offers higher bonding strength, capable of withstanding up to 1000 pounds per inch, making it one of the strongest adhesives available. It also excels in durability, making it ideal for heavy-duty applications.
Drying Time And Curing
Krazy Glue and Loctite offer varying drying times for bonding applications. Krazy Glue typically dries incredibly fast. This glue takes 2 to 6 minutes to dry quickly and effectively.
In contrast, Loctite may take longer, typically curing in 10-20 minutes, and 24 hours for the glue to fully cure ensuring a strong and durable bond over a slightly extended period.
Durability
Krazy Glue and Loctite Super Glue Professional both offer strong bonds, but Loctite's professional-grade adhesive typically boasts superior durability.
While Loctite Glue might hold up well for 6 to 8 weeks, Krazy Super glue's advanced formula ensures a lasting bond that can endure for up to 12 months, making it a reliable choice for long-lasting repairs.
Ingredients
Krazy Glue and Loctite are both popular adhesive brands, but they differ in ingredients. Krazy Glue contains 0.05%. Acrylic and 99.95% ethyl cyanoacrylate.
In contrast, Loctite may have a different formulation of synthetic-polymer, so it's essential to choose the right adhesive for your specific needs based on their ingredient compositions and performance characteristics.
Temperature
Both Krazy Glue and Loctite can withstand a wide range of temperatures, offering resistance to extreme heat and cold, making them suitable for various applications on bond between surfaces almost any surface.
Water Resistant
Loctite generally boasts better resistance to water, ensuring a strong bond even in damp conditions. Krazy Glue is also water-resistant but may require more careful application near water sources.
Viscosity
Krazy Glue typically has a thinner viscosity, making it ideal for precise bonding on delicate items. Loctite tends to have a thicker consistency, which is better suited for filling gaps and bonding heavier materials.
Price And Availability
Krazy Glue is often more budget-friendly and widely available in various retail outlets. Loctite may be slightly more expensive but offers a broader range of specialized formulations, which can be found in many hardware stores.
Advantages And Benefits Of Krazy Glue
Superior Bonding: Krazy CA glue creates an exceptionally strong bond, ensuring items stay securely attached.
Precision Application: Its fine nozzle applicator allows for precise, controlled dispensing, preventing mess and excess glue.
Quick Drying: Krazy Glue forms an instant bond, saving time on projects.
Versatile: This super glue is ideal for various materials, from plastic to ceramics, making it a go-to adhesive.
Convenience: Apply the glue in a variety of porous and non-porous surfaces.
Durability: Krazy Glue's bonds withstand wear and tear, ensuring longevity.
Wide Applications: Useful for DIY projects, crafts, and household fixes.
Minimal Residue: Leaves minimal visible residue, ensuring a clean finish.
Advantages And Benefits Of Loctite Glue
Loctite glue is a versatile adhesive solution.
It bonds quickly and securely, making it ideal for various materials.
Unlike regular glue, Loctite glue forms strong, durable bonds.
It's resistant to moisture and temperature variations.
Use super glue for quick repairs.
It offers excellent precision with its applicator.
Loctite glue is easy to use, reducing mess and waste.
This super glue works for DIY projects, crafting, and household fixes.
Loctite's adhesive properties ensure long-lasting results.
Overall, Loctite super glue is an ideal adhesive for variety of projects.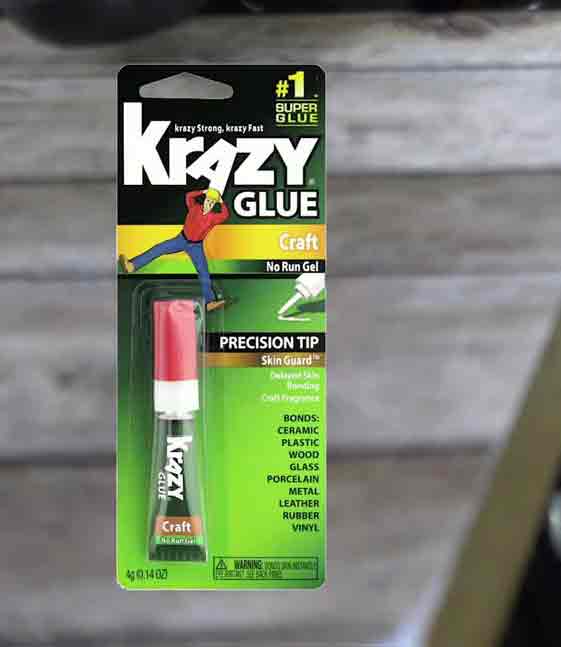 Factors Affecting The Choice Between Krazy Glue And Loctite
Types of glue: Krazy Glue (cyanoacrylate) vs. Loctite (adhesive)
Surface: Surfaces such as metal, plastic, metal, wood.
Strength: Krazy Glue for quick, strong bonds; Loctite for durable, long-lasting connections
Application: Krazy Glue's precision applicator vs. Loctite's versatility
Cure time: Krazy Glue dries faster; Loctite may require curing time
Flexibility: Loctite offers more flexibility in bonding dissimilar materials
Temperature resistance: Loctite handles extreme temperatures better
Water resistance: Loctite is often more water-resistant
Chemical resistance: Loctite may be better for chemical exposure
Project specifics: Consider project requirements for optimal glue selection.
What Makes Your Super Glue Bad
Super glue can be rendered ineffective when exposed to moisture in the air.
Moisture in the air triggers the curing process of cyanoacrylate super glue.
If super glue comes into contact with moisture prematurely, it may not bond properly.
High humidity levels can compromise the adhesive properties of super glue.
Moisture can weaken the bond between the glue and the substrate.
Prolonged exposure to moisture can cause superglue to deteriorate and lose its strength.
It's essential to store superglue in a dry environment to maintain its effectiveness.
Read More About Battle of the Soundproofing Titans: Green Glue Vs Mass Loaded Vinyl
Frequently Asked Questions
Is Krazy Glue The Same As Super Glue?
Krazy Glue and Super Glue are similar; both are cyanoacrylate adhesives. While Krazy Glue is a brand of Super Glue, their formulations may differ slightly, but they essentially serve the same purpose.
Is Loctite Glue The Same As Super Glue?
Loctite is another brand of Super Glue. Loctite's Super Glue products work similarly to generic Super Glue, offering strong and fast bonding capabilities.
How Does Krazy Glue Work?
Krazy Glue, like Super Glue, utilizes cyanoacrylate chemistry. It bonds materials together by polymerizing when it comes into contact with moisture in the air, creating a strong and durable connection.
Is Loctite Removable?
Loctite offers both permanent and removable adhesives. Some Loctite products are designed for easy removal, while others provide a more lasting bond. Always check the label for specific information.
What Is A Good Substitute For Loctite?
A suitable substitute for Loctite could be another high-quality adhesive like polyurethane glue or a trusted Super Glue brand. The choice depends on your specific project requirements.
Read Also Krazy Glue Vs Dermabond: Which Will Win the Battle of Adhesives?
Why Is Loctite So Expensive?
Loctite may seem more expensive due to its reputation for quality and reliability. It undergoes rigorous testing, ensuring it provides strong, long-lasting bonds. The price reflects the product's performance and versatility.
Conclusion
After analyzing the differences between krazy glue and loctite, we conclude that both are excellent products with their own set of advantages and disadvantages. Choosing one product over the other will depend largely on your specific glue needs. If you value a quick-drying adhesive that is ideal for small projects and household repairs, krazy glue is an excellent choice.
On the other hand, if you require reliable glue for heavy-duty projects that involve bonding metal, plastic, leather and wood materials, Loctite is the way to go.
While both brands have reliable items in their line-up, it's important to choose the one that best suits your project needs. Always remember to handle and store your chosen adhesive with care to ensure its potency for future use.