Will Froth Pak Foam Sealant Catch On Fire? Is this Spray Foam Insulation Kit Flammable?
Concerns about safety are essential when using products like Froth Pak Foam Sealant. Will Froth Pak Foam Sealant catch on…
Concerns about safety are essential when using products like Froth Pak Foam Sealant. Will Froth Pak Foam Sealant catch on fire?"
Froth Pak Foam Sealant can catch on fire if exposed to an open flame or extremely high temperatures. It's crucial to follow safety guidelines and use it in a controlled environment.
What is Froth Pak Foam Sealant?
Froth Pak Foam Sealant is a closed cell spray foam insulation product used for sealing gaps and insulating various surfaces. It expands upon application, forming a durable and airtight barrier that effectively prevents heat loss and drafts, making it a popular choice for energy-efficient insulation solutions.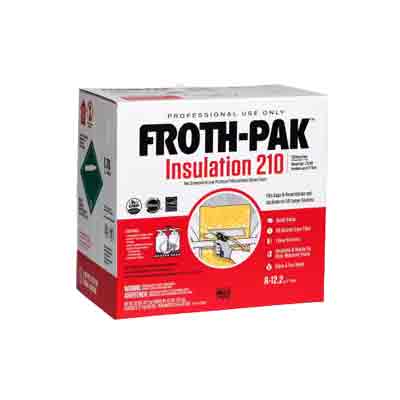 Read More About Alternative to Dicor Lap Sealant for Your Projects
Optimal Temperature for Use
Temperature indicators on Froth-Pak™ 210 Tanks serve a pivotal role in optimizing product efficacy. The ideal application temperature is precisely 75 degrees Fahrenheit, which is equivalent to approximately 24 degrees Celsius.
By adhering to this temperature guideline, users can achieve peak performance from Froth-Pak™ 210, enhancing its effectiveness and ensuring the desired outcomes in various applications, whether it be insulation or sealing projects.
Composition of Froth Pak Foam Sealant
Froth Pak Cell Foam is a chemical formulation that combines polyol and isocyanate components with a blowing agent. When mixed, these ingredients react to form a foam that expands and seals gaps and cracks.
The polyol and isocyanate reactants are essential for the foam's structure, while the blowing agent creates the expansion.
Use Of Froth-Pak™ Spray Foam
Froth-pak spray foam is a versatile solution for various residential applications. DIY spray foam enthusiasts can use it to insulate their basement, attic, and crawl spaces effectively.
It seals rim joists and cavities, and pipes up to 2 inches thick offering superior thermal performance compared to traditional fiberglass insulation. Froth-Pak™ also provides an airtight seal when applied around exterior surfaces, enhancing energy efficiency and comfort in commercial and local buildings.
Its ease of use makes it a popular choice for homeowners looking to upgrade their insulation.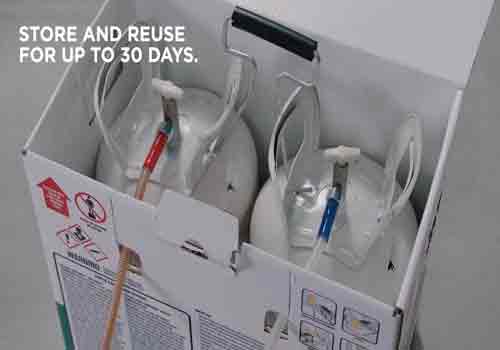 Is Spray Foam Insulation Flammable?
Spray foam insulation can be flammable, but its flammability depends on the type of spray foam used and its specific formulation. There are two main types of spray foam insulation: open-cell and closed-cell.
Open-cell spray foam is less dense and typically contains more air pockets. It is generally less flammable than closed-cell foam.
Closed cell foam is denser and has a higher resistance to heat and flames compared to open-cell foam.
Flammability of Froth Pak Foam Sealant
Once cured, Froth Pak Foam Sealant products exhibit flammability, making them susceptible to ignition when exposed to open flames or sparks originating from high-energy sources.
Users should exercise caution and adhere to safety guidelines when handling these foam products to prevent potential fire hazards.
What Is The Fire Code Rating Of Froth Pak?
Froth Pak insulation foam typically carries a Class A Fire Rating, indicating its high fire resistance. This rating assures that it meets stringent safety standards, making it a reliable choice for insulation and construction projects.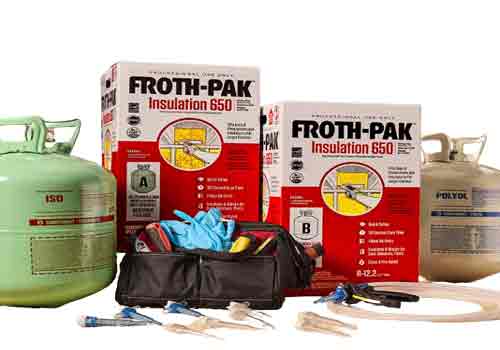 What Is The Fire Rating Of Froth Pak 200 Spray Foam Sealant Kit?
The Froth Pak 200 Spray Foam Sealant Kit typically has a Class-A fire rating, indicating its excellent fire resistance. This rating means it has a flame spread index of 25 or less, making it a safe choice for insulation and sealing applications.
Can Expanding Foam Catch Fire?
Expanding foam can catch fire if exposed to a flame, as it is typically made of flammable materials like polyurethane. Proper precautions and fire-resistant coatings can mitigate this risk.
Is Froth Pak 620 Fire Rated?
Froth Pak 620 is not inherently fire-rated. Additional fireproofing measures may be required if it is used in applications where fire resistance is necessary.
Is Foam Plastic Flammable?
Most plastic foams are flammable and can ignite when exposed to an open flame. Fire-retardant additives can be used to reduce flammability.
Can Foam Withstand Heat?
Foam's heat resistance varies based on its type. Some foam materials can withstand moderate heat, while others may melt or catch fire when exposed to high temperatures.
Which Foam Is Flammable?
Polyurethane foam and materials like polystyrene, and some polyethylene foams are flammable and can ignite when exposed to heat or flame.
Is Liquid Foam Flammable?
Liquid foam, like expanding foam, can be flammable, depending on its composition. Fire-resistant additives or coatings can enhance its safety.
Is Foam Paper Flammable?
Foam paper is often flammable, as it is usually made from materials like polystyrene foam. It should be used with caution near open flames.
Is Pu Foam Fire Safe?
Polyurethane (PU) foam is not inherently fire-safe. Fire-resistant versions are available, but standard PU foam can be flammable.
Is Carbon Foam Flammable?
Carbon foam is generally fire-resistant and can withstand high temperatures without igniting. It's often used in applications where fire safety is crucial.
Is Polyester Foam Flammable?
Polyester foam can be flammable, especially when untreated. Fire-resistant coatings or additives can improve its fire safety.
What Temperature Is Fireproof Foam?
Fireproof foam can withstand temperatures no less than +20°C, making it suitable for applications requiring high fire resistance.
Can I Use Froth Pak Sealant As Insulation?
Yes, Froth Pak sealant can be used for insulation purposes. It expands to fill gaps and provides both thermal and air barrier properties.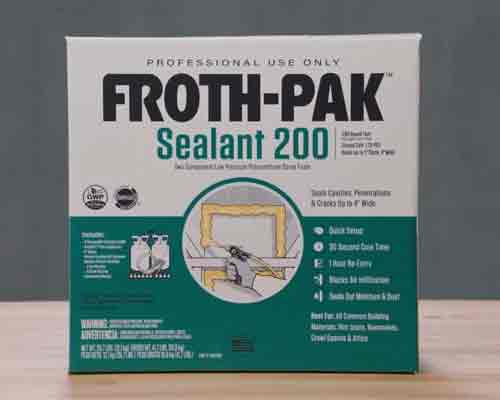 Read Also Marine Sealant vs Silicone
What Is The Difference Between Spray Foam Insulation And Sealant?
Spray foam insulation is designed for thermal insulation purposes, providing a barrier against heat transfer. Sealant, like Froth Pak, is primarily used to seal gaps and prevent air leakage, although it may also offer some insulation benefits.
Factors Influencing Fire Risk
Fuel type and quantity
Weather conditions (temperature, humidity, wind)
Vegetation density
Proximity to water sources
Human activities and negligence
Building materials and design
Dilution of firefighting resources
Contamination of firefighting equipment
Thickness of vegetation or combustible materials
Presence of ignition sources
Firebreaks and mitigation efforts
Emergency response capabilities
Froth-Pak™ Insulation Installation Instructions
Here's What You Need: Gather Froth-Pak™ Insulation kit, a spray gun, and appropriate tools like a utility knife.
Ensure you have the necessary protective gear, including gloves, safety glasses, and a dust mask.
Surface Preparation: Clean the installation area thoroughly and remove any debris or moisture.
Edge Sealing: Seal edges and gaps with a compatible sealant to prevent air leakage.
Moisture Control: Install a vapor barrier if needed to prevent moisture penetration.
Mixing: Properly mix the A and B components in the Froth-Pak™ kit.
Spraying: Use the spray gun to apply the foam insulation evenly.
Curing: Allow the foam to cure according to the manufacturer's instructions.
Trim Excess: Trim excess foam with a utility knife for a neat finish.
Safety: Follow all safety precautions and guidelines during installation.
Avoid applying more than 2 inches of closed-cell foam at once to prevent the risk of combustion.
FAQs
What Colour Is Fire Retardant Foam?
Fire retardant foam is typically pink, although there may be night and day differences that vary by manufacturer. The color helps identify it and distinguishes it from standard foam.
Is Foam Sealant Safe?
Foam sealant is generally safe when used as directed. It can release fumes during curing, so proper ventilation is important. Ensure skin and eye protection while handling.
How Strong Is Foam Sealant?
Foam sealant's strength varies based on type and brand, but it's primarily used for sealing gaps, not structural support. It can provide sufficient strength for its intended applications.
Is Foam Sealant Waterproof?
Most foam sealants have some water resistance but aren't fully waterproof. To enhance water resistance, consider using specialized waterproof foam sealants or additional waterproofing measures.
What Kind Of Insulation Is Fireproof?
Fireproof insulation materials, such as mineral wool, fire-resistant fiberglass, or intumescent coatings, are designed to withstand high temperatures and prevent the spread of flames, offering superior fire protection.
What is low GWP spray foam?
Low GWP (Global Warming Potential) spray foam is an insulation material designed to have minimal impact on climate change. It contains substances with reduced greenhouse gas emissions, helping to lower its environmental footprint compared to traditional spray foams. For example, FROTH-PAK™ 650 Low GWP Spray Foam Insulation Kit with Gun and Hose
Froth-Pak 200 Spray Foam Sealant Kit Set-Up, Precautions, and Spraying Review #Froth-Pak
Conclusion
In conclusion, the question "Will Froth Pak Foam Sealant Catch On Fire?" underscores the importance of safety precautions and proper usage. While it is flammable, following guidelines and using it responsibly can minimize risks, ensuring a secure and effective sealing process.